Shifting South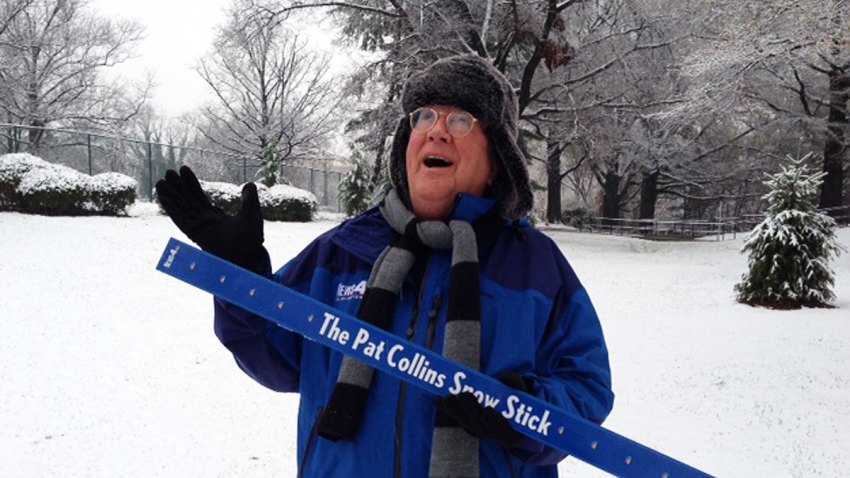 Certainly, in 1964, A Notre Dame parallel to the US Census Bureau's decennial calculation would have put the university's population center in Cook County, IL, perhaps right at 505 Washington Boulevard, Oak Park, IL, recognizable to some as the location of Fenwick High School. These January days, as winter sets in, the mark moves noticeably south, pulled by classmates' migration away from chilly weather. Naples, FL is such a common destination that Roger Guerin has told Class President Tom Weyer that Naple's St. Patrick's Day Parade can include not only a Notre Dame float but a Great '68 float. The parade did not take place in 2021 but in other years, Roger and Bob Ptak and Donna have been three of the high steppers.
Roger and Chris Murphy will play golf at the area's Royal Poinciana Club during January.
Paul Dunn, Ken Collins, Eddie Haggar, Bill Sweetman, Steve Grace and Dave Boehnen have their own annual Naples meeting in mid-November for four days of golf. "This one was an unexpectedly shorter trip," Paul wrote. "Dave got a positive Covid test the second morning we were all together and everyone immediately split for home. Dave holed up at his Naples condo and recovered fine." Treating the November trip as a mulligan, the six now plan to reconvene in Naples in March or April.
Paul Ramsey and his partner Richard Coburn say good-by to New York City and the entire country as they take up winter residence in Cozumel, Mexico. Yes, they do soak up sun and admire the ocean view – when they are not raising funds and guiding the education program they established for the underprivileged Mayans, www.friendsofpa.org. While vacationing in India years ago, they established and continue to support another program called The India Group, www.theindiagroup.net. "TIG has been able to stave off starvation for our families and stimulate vaccination."
Pat Hermann and Ellen confer often with Chris Manion from Tuscaloosa, AL, where Pat is retired from the Medieval Studies faculty of the University of Alabama. Chris, who lives in Front Royal, VA, and the Hermanns share views about Roman Catholicism; Chris writes forceful columns for the Wanderer. A current project for Pat is the launch of work that will assist whistleblowers in many spheres, including the Catholic church. On top of that, the Hermanns dedicate much time to ProLifeTuscaloosa.com. For eleven years, thanks to a recommendation from Houston classmate Ron Kurtz when Ron's daughter was enrolled at the university, Pat coached the distance runners of the track team. Before joining the Alabama faculty (and contributing to the southern shift of the population center), Pat was a curator at the Lincoln Museum in Springfield, IL.
In San Francisco, Richard Pivnicka and his wife Barbara attended the October 7, 2021 Stanford University memorial of George Shultz, whose 100 years included four cabinet-level positions in US government. Richard's notes about the event, included in a following post include: "(Henry) Kissinger said he talked to George every Sunday and they promised each other they would each speak at the other's memorial. Kissinger said George always keeps his promises and 'the question at hand will be…. how will he do that.' Kissinger said of all the people he knew, he thought George Shultz should have been President. What a program!"
Jim Woods, alert in Milwaukee, found One Week in America by Patrick Parr. The history centers on the spring 1968 Sophomore Literary Festival that the late John Mroz and 13 committee members grew into a gathering of writers Ralph Ellison, Norman Mailer, Kurt Vonnegut, Wright Morris, William F. Buckley, Jr. and Granville Hicks. The campus had other visitors: presidential candidates Gene McCarthy and Robert Kennedy. For some 1968 readers, the highlight is an account of a protest 50 students headed by Brian McTigue made against the Dow Chemical president's recruiting visit. Chuck Nau, Jack Lavelle, Richard Rossi and other names appear in the book, too.
Bryan Dunigan had sad news December 7, 2021: "(I received) a text from Lloyd Adams that his twin brother Pete Adams passed away peacefully late last night. In 2015 Pete was given 3-6 months to live with stage 4 lung and kidney cancer which Pete then battled for over 6 years! Pete's wife, Patricia, lives at 42 Apple Way, Marlton, New Jersey 08053." Lloyd's email is davelloyd314@yahoo.com.
Thanks to his former roommate Ken Wejman, we also know of the death of Indian Hill, IL's Paul Joseph Wallace on April 8, 2020. After Naval Air Reserve service, Paul made his career at WW Granger, Inc. Paul and his wife Nancy, parents of four, were married 50 years.
Please keep the Adams and Wallace families in your prayers, and include Dennis Toolan and his family as they deal with Dennis' sudden health problems.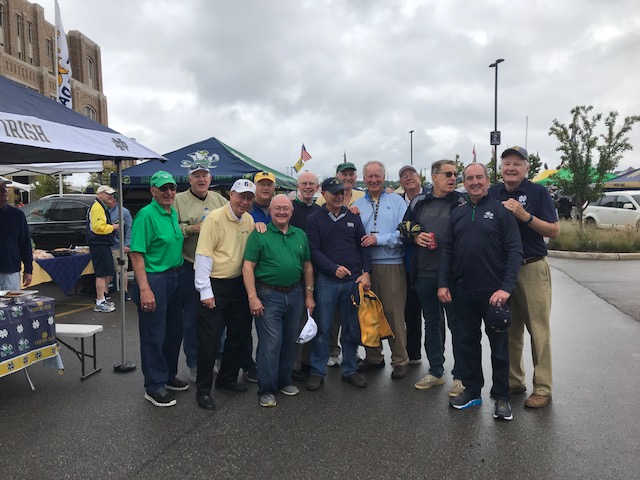 Tom Condon, in a pause between reports for the Connecticut Mirror, ponders starting a new career as proprietor of The Confections of St. Augustine. Oh, well.
Please send news and photos to: Tom Figel, 455 East Ocean Boulevard, Apt. 202, Long Beach, CA 90802, tel. 312-241-7917, tfigel@reputecture.com.