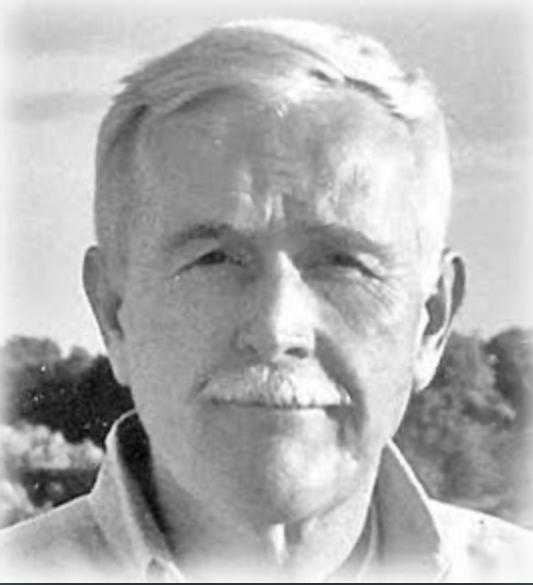 (See Notre Dame friends' memories below)
COOKE STEPHEN R., SR. Of Honeoye Falls, NY died peacefully on March 20, 2021 at the age of 74. Steve was born June 19, 1946 and grew up in Philadelphia, PA. He graduated from University of Notre Dame in 1968 and earned a Master's degree in chemistry from Villanova University in 1972. Steve later earned a PhD in chemistry from Temple University in 1996. Steve worked with his father in the family business, Cooke Laboratories in Philadelphia for many years before re-locating to the Rochester area in 1997. Steve recently retired from Sabin Metal Corp. in Scottsville, NY where he worked as a chemist. Steve married his devoted wife Janine (Furphy) on July 18, 1980 in Philadelphia. Steve was an avid reader, enjoyed learning and loved nature and animals. He was an incredible father to his son, Stephen, who was the light of his life. Steve is preceded in death by his parents, Alfred Joseph Cooke, Sr., and Helen A. Cooke. In addition to his loving wife and adored son, Steve leaves behind his brother Alfred Joseph Cooke, Jr., (Marcia) of Lancaster, PA and their children, his nephews and niece, Alfred Joseph Cooke III (Mary Ann), Anthony M. Cooke (Susan), Christopher C. Cooke (Meredith) and Hilary N. Cooke, along with many other brothers and sisters-in-law and nieces and nephews. Due to Covid, the family will have a private ceremony, and those who knew him know Steve wouldn't want the fuss anyway. In lieu of flowers, please send donations to the American Heart Association.
Joe Hale: The following story that Stephen told me might get a few chuckles out of our class members so I am submitting this story as a possible inclusion in our class notes.   When Stephen was a senior he got pulled over by a Pennsylvania state trooper for speeding on the Pennsylvania Turnpike.   (I observed that Stephen was not afraid to drive with a heavy foot on the gas pedal.)   It was in western Pennsylvania, and the trooper learned that Stephen was a ND student.  The trooper proceeded to discuss for several minutes ND football players who hailed from western Pennsylvania (Terry Hanratty and others no doubt.)  Stephen was thinking to himself that it looked promising and that he could possibly enjoy some leniency.   Unfortunately the trooper said it was "Time to get down to business" or words to that effect.   End result:  Stephen's speeding ticket meant that he could enrich the coffers of the Commonwealth of Pennsylvania.  (I hope I didn't snicker when Stephen told several of us this tale at -I think – the pay caf.  Hopefully I acted in a civil manner as Stephen was matter-of-fact in telling this story;  I don't recall him thinking it was very amusing.)
Joe Hale: So sorry about Stephen Cooke as I enjoyed many a supper with him (plus Bob Spadaro and others) in the pay caf. While in Philly en route to West Germany I spoke with Stephen's mother and got his mailing address as he was in Army training (Reservist doing his basic training or AIT.) But I never saw Cooke after graduation. If you know any details about Stephen's demise….. Such a nice guy with a soft voice – quiet by nature but a good student. I am including Bill Weiler via cc as you can see; Bill knew Stephen from freshman year forward.